Aeroseal duct sealing services | A+ Air and Aeroseal
Trust A+ Air and Aeroseal's Professional Duct Sealing Services
At A+ Air and Aeroseal, we offer more than the usual HVAC duct cleaning and sealing services. We only perform quality, professional work at a fair price, and we'll never take shortcuts when you expect a thorough job.
Since 1993, our company has always kept the needs of homeowners in mind. Many of our competitors will service both residential and commercial whenever it's convenient for them, but we have the experience and the expertise to proudly serve only the residential market!
Residential Aeroseal Duct Sealing Services
Without a doubt, one of the most critical parts of your home's HVAC unit and the furnace is the return duct system. If you're having problems with excess moisture in certain rooms, heavy pollutants, or an air conditioning unit that doesn't seem to be working well, the problem could be related to duct leakage.
Overall, the purpose of an HVAC system is to remove hot air and pollutants from home and return cool, cleaner air. But unfortunately, the duct system within your home inevitably becomes loose over time, eventually requiring cleaning or a total replacement.
So, how can you tell it's time to get your HVAC system, or furnace checked for faulty ductwork?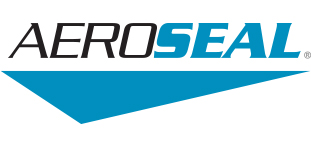 Are you sure your HVAC system is running at total capacity? If not, we're ready to help you find out!
At first, the initial signs of problematic air ducts are subtle, and it's very common to miss the earliest warning signs of an HVAC system that needs servicing. Typically, excess dust is the most noticeable symptom of loose or leaky ductwork, yet you might also feel your home getting warmer even though you keep your thermostat at the same temperature all day.
Not only will leaky or torn air ducts make your home warmer and less energy efficient. But they'll also create even more dust and even more allergens, which can cause respiratory health conditions like asthma and seasonal allergies to feel significantly worse.
Besides, you might also notice that your electricity bill is steadily climbing higher even though you're doing your part to conserve energy. Sometimes, replacing the entire HVAC unit itself won't solve the problem if your ducts were never appropriately sealed in the first place.
It's such an all-too-common problem we come across at A+ Air and Aeroseal, so the first thing we do when we're on-site is a residential test on ductwork for any leaks or complete tears.
After that, we'll be able to recommend whether or not your ducts need cleaning, sealing, or a total replacement.
Our Process – Professional, Reliable Duct Sealing
When we first visit your home, we'll perform the initial step of measuring the HVAC system's pressurization and airflow. Without proper measurement, we wouldn't be able to tell where Aeroseal sealant is needed.
We start by blocking all of the home's air return vents and registers too. This step will give us an accurate representation of exactly how bad the ducts are leaking air.
Then, we bring in the technology and begin to seal your ducts with Aeroseal without having to climb into your attic or into awkward crawl spaces.
We don't need to do a visual inspection of every duct because our system will tell us precisely how much Aeroseal sealant you need to get the job done right the first time.
Typically, the process only takes a few hours, but it can be completed much sooner if your home doesn't contain many ducts.
Over time, leaky air ducts in buildings can severely decrease the structure's energy efficiency, making energy consumption skyrocket during peak hours.
When we use Aeroseal's technology, there's no wasted sealant, and there's very little clean-up involved.
At A+ Air and Aeroseal, our Aeroseal duct sealing services will exceed your expectations when you need quality work.
Call us today!