A+ Air and Aeroseal
Top-Quality Customer-Oriented HVAC Services from A+ Air and Aeroseal
We're providing the best HVAC services to our community in Maricopa County.
Are you dealing with a HVAC issue? Perhaps you're in need of duct sealing or a full HVAC replacement installation? The team of experienced and trained HVAC specialists at A+ Air and Aeroseal can help.
HVAC Installation
If your existing HVAC system is past its prime and not working as well as it should be, it might be time to invest in a full replacement. Our team of professionals will perform a full inspection of your building's HVAC system and create a repair, replacement, or installation plan that suits your unique needs.
HVAC Repair and Maintenance
The only way to ensure your HVAC system performs at maximum capacity for as long as possible is to perform ongoing maintenance and conduct repairs as issues arise. A+ Air and Aeroseal provides ongoing maintenance and inspection services, as well as same-day repairs for emergencies.
Aeroseal Duct Sealing
Aeroseal is a top-quality material used by HVAC specialists to seal holes and nooks in HVAC ducts. This material can help homeowners save money, avoid potentially damaging their home, reduce duct leakage, and invest in a product that is environmentally friendly. A+ Air and Aeroseal's team uses Aeroseal for most of our duct sealing repairs.
Call A+ Air and Aeroseal today to schedule a consultation and discover exactly how our team of HVAC specialists can help you with all of your HVAC needs!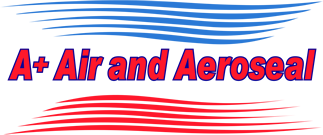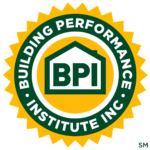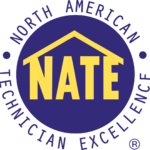 A+ Air and Aeroseal is Changing the HVAC Game
With a focus on honest and the highest-quality services, A+ Air and Aeroseal seeks to provide the kind of services consumers expect in HVAC repair.
A+ Air and Aeroseal is a Mesa-based HVAC company with a substantial focus on customer service. Founded by Mike Aspinwall and Brandon Mintz in 2014, A+ Air and Aeroseal was built with a single mission– to provide customer-focused heating and cooling services in a climate where conditioned air isn't just a privilege, but a necessity.
Schedule Service
Or Call

480-213-9201